What is AcceleRide®?
AcceleRide® is an innovative online platform that gives you the keys to your car buying or selling process.
Buy. Sell. Be Happy.
AcceleRide® makes buying or selling a vehicle easier than ever before! No matter where you are – at home, in the office, or on the go – you can buy or sell a vehicle any time or any place!
To purchase your next vehicle online, simply find your vehicle, choose the deal that works best for you, get credit approval, and select your payment terms. Finally, take delivery either at the dealership or have it delivered directly to you!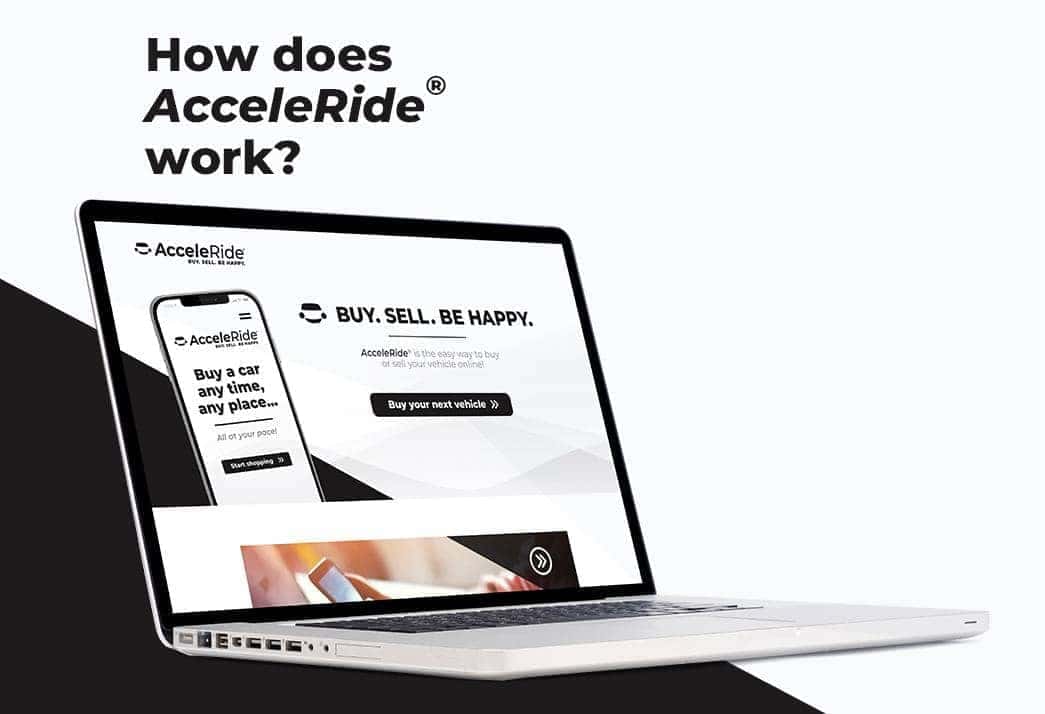 Buying
Select Your Vehicle
Choose from our inventory of new and pre-owned vehicles and find the perfect vehicle for your lifestyle and budget.
Customize Your Experience
Build your vehicle with options, then select from various payments.
Take Delivery & Be Happy
Take delivery at the dealership or have it delivered directly to you!
AcceleRide® Key Benefits
Buy or sell your vehicle from anywhere
Save yourself valuable time
Take delivery at the dealership or delivered directly to you
Buy a Buick GMC Car Online With Houston Delivery
Find out why Sterling McCall Buick GMC offers one of the best online car buying sites in the Houston area. Buick GMC online car shopping with AcceleRide® is safe, convenient, and tailored to you. Try it today. Buick GMC delivery Houston is just a few clicks away.
Buick GMC Car & Truck Delivery Houston
Whether you are looking for a car, truck, SUV, or van, Sterling McCall Buick GMC has access to some of the best deals and selections of new and used vehicles for sale online in the Houston area. Best of all, the process is simple. First, simply select your new Buick GMC or pre-owned vehicle from our inventory. Next, customize your experience by selecting options and choosing a payment plan that's right for you. Last but certainly not least, schedule pick-up or take delivery of your new Buick GMC or pre-owned model, and be happy!
Buick GMC Delivery Houston
With over 33,000 vehicles in stock from coast to coast, AcceleRide® is certain to deliver. From pre-owned models to online Buick GMC delivery in the Houston area, we invite you to try it for yourself.